A funny thing happened on the way to the next Bull market: the price-earnings (P/E) ratio has entered bubble territory–again. Courtesy of frequent contributor B.C., here is a chart of the average P/E for the S&P 500 (SPX). Note the P/E soared to bubble heights in the early 2000s, which set up the epic collapse of stock valuations in 2008-09.
Thanks to Federal Reserve manipulation/goosing/QE, the SPX P/E has once again reached bubble levels: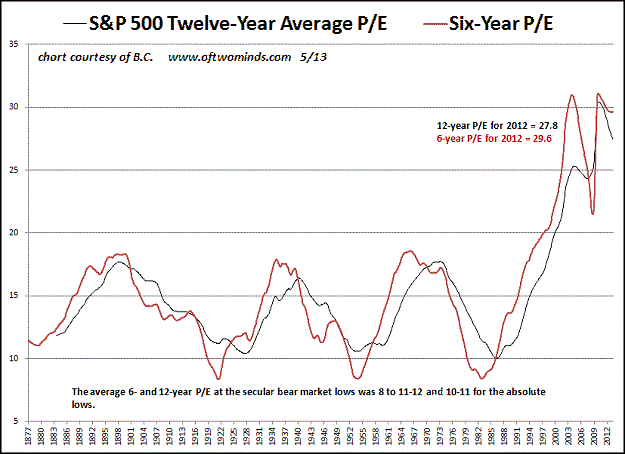 Read the complete article at OfTwoMinds here.
# Here you can see WHY it's crucial to own physical gold & silver now, and HOW you can buy [and sell] it.
See also:
Please Note: This article is to inform your thinking, not lead it. Only you can decide the best place for your money, and any decision you make will put your money at risk. Information or data included here may have already been overtaken by events – and must be verified elsewhere – should you choose to act on it.